First Fridays at ICA Miami
Type

Date

Fri, May 3, 2019

6–10pm

Location

RSVP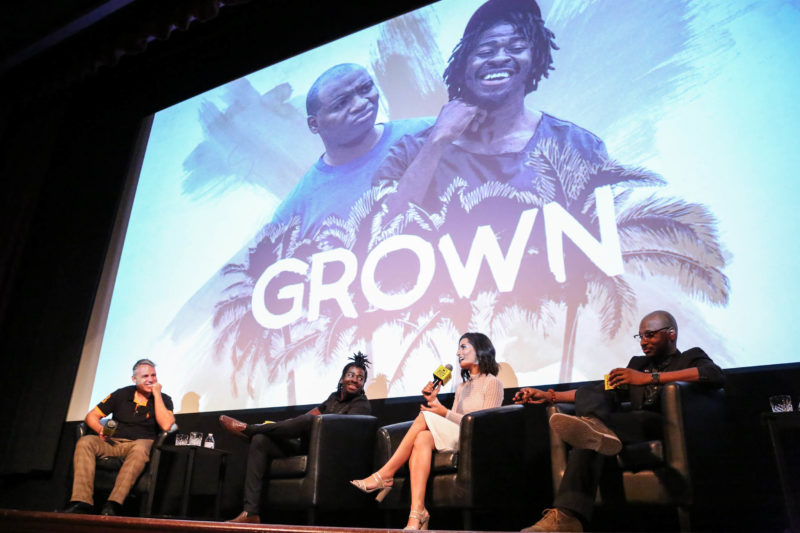 ICA Miami celebrates GROWN (winner of the Project Greenlight Digital Studio competition and the Complex Network's 

first

scripted series) by Miami filmmakers Joshua Jean-Baptiste, Maria Corina Ramirez, and Edson Jean. The series follows the misadventures of Josh, a digitally dependent Haitian-American, and his problematic cousin Wes in Miami's vibrant, lesser-known communities.
Enjoy a select screening of GROWN and catch a sneak peek of their upcoming project "Bridges" at 8pm followed by a Q&A with the filmmakers. Complimentary beer will be served courtesy of Concrete Beach Brewing while Spinelli plays live in the Sculpture Garden until 10 pm.
First Fridays at ICA Miami are part of a neighborhood-wide initiative celebrating art and performance in the Miami Design District. Every first Friday, ICA Miami will remain open until 10pm, and offer experiences for visitors of all ages—film screenings, exhibition tours, performances, and more!
Museum guests are encouraged to explore various after-hours activations throughout the Miami Design District, including world-class public art installations by Sol LeWitt, Yona Friedman, Urs Fischer, and Buckminster Fuller, among others, and a free Performance Series produced by 19-time Grammy© Award-winning producer Emilio Estefan in collaboration with Maestro Eduardo Marturet from Miami Symphony Orchestra.
First Fridays at ICA Miami are free and open to the public, and are presented by the museum's Innovation Partner, MINI USA.
Sponsors
ICA Miami First Fridays are presented by the museum's Innovation Partner, MINI.
Innovation Partner
Neighborhood Partner