Education

Programs & Events
Join us for our Family Sundays Series, which welcomes children of all abilities to engage in contemporary art and make connections with ICA's artists and exhibitions. ICA Miami offers FREE, 1-hour workshops that will engage families in either storytelling, art-making, or movement.
Portfolio Prep is a two-week intensive summer course designed to prepare students ages 11 to 15 who intend to apply to magnet and charter arts schools. ICA Miami portfolio prep prepares students for the competitive art school application process through sketchbook building exercises, skill-based lessons on technique, and creating and selecting work for personal portfolios.
Young Artists Initiative 2023/2024 Registration is open for 10th-12th grade students! Young Artists Initiative is the Institute of Contemporary Art, Miami's selective youth arts development program. YAI connects young artists to the museum's collection and local arts community through an immersive two-year program and explores a different theme or practice each year. Participants are encouraged to look critically at contemporary art practices and are provided with opportunities to work directly with leading artists.
Channel

New Videos
Explore Miami via bicycle with painter Jared McGriff, who draws inspiration from his life in the bustling city. Back in the studio, Jared reflects on his artistic process, sketching details he pulls from memories, his personal life, and his imagination.
"I'm trying to create a world that doesn't exist." Says Los Angeles-based artist Emma Webster on her recent work using Virtual Reality and 3D technology to paint otherworldly landscapes.
"I'm showing humanity, and the hope in humanity. The growth through struggle," says Los Angeles-based artist Daniel Gibson as he takes ICA Miami through the California desert to the US-Mexico border. This video, like Gibson's work, reflects on the perils of migration, and the humanity of representation.
Podcast

Season 3
"The Border Between Art and Ritual," features Cuban artists María Magdalena Campos-Pons and José Bedia in conversation with host and ICA Miami Assistant Curator, Donna Honarpisheh. In this episode, the artists share their experience of Santeria and ritualistic practices in their art, community, legacies and timelines.
Support

Become a Member Today!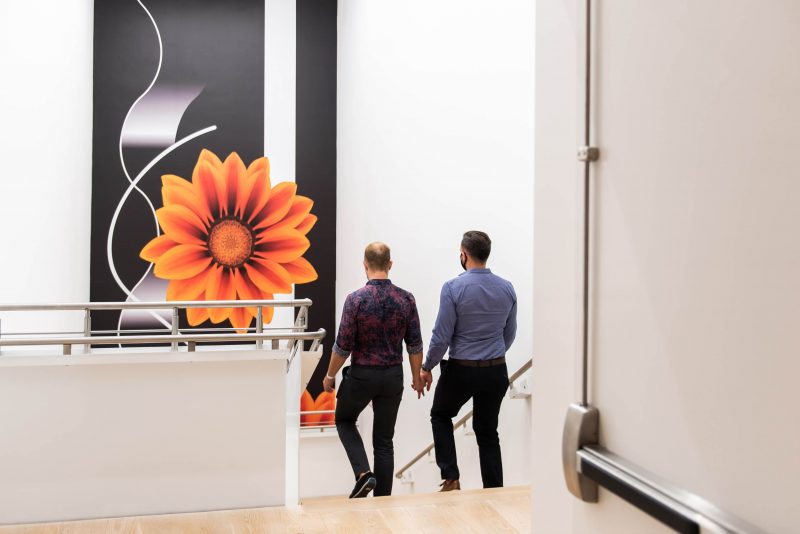 Your support helps ICA Miami present the most innovative and experimental art of our time to the widest audience possible.
ICA Collection

Explore the Collection
ICA Miami's permanent collection articulates cornerstone moments in the careers of some of the most significant artists of our time.